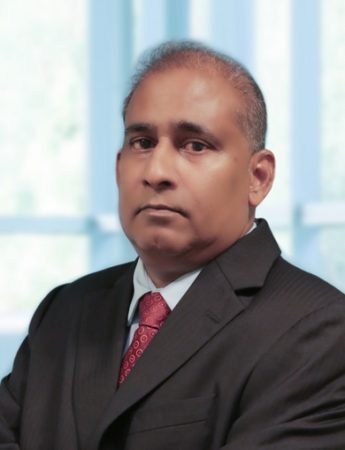 YBHG PROF EMERITUS DATUK DR MARIMUTHU A/L NADASON
Independent Non-Executive Director of Puncak Niaga
Aged 61, Male, Malaysian
YBhg. Prof. Emeritus Datuk Dr. Marimuthu Nadason was appointed to the Board of Puncak Niaga on 1 February 2018 as an Independent Non-Executive Director. YBhg. Prof. Emeritus Datuk Dr. Marimuthu Nadason is the Chairman of Puncak Niaga's Nomination Committee and member of Puncak Niaga's Audit Committee, Remuneration Committee and Compliance, Internal Control and Risk Policy Committee.
He holds a Doctorate of Business Administration from the International American University in 2012, a Master in Business Administration (MBA) (Human Resource Management) from the International American University and an MBA from Phoenix International University, both in 2008.
He was conferred an Honorary Professorship in Consumer Behaviour by the Stichting Eurogio University College Netherlands (2014), Honorary Professor and Panel Expert for IIC University of Technology Cambodia (2014) and Visiting Professor in Consumer Relations by the International University of Georgia (2016). He is also an accredited Public Relations Practitioner (APR) by the Institute of Public Relations Malaysia (2005) and a Certified Professional Marketeer (CPM) by the Asia Marketing Federation (2008). YBhg. Prof. Emeritus Datuk Dr. Marimuthu was given the title of Professor Emeritus by University Institute for International and European Studies, Netherlands on 27 August 2018.
YBhg. Prof. Emeritus Datuk Dr. Marimuthu is a consumer activist, social worker and campaigner with honorary positions in national and international non-governmental organisations.
At national level, he is Chairman, Malaysian Standards and Accreditation Council, Department of Standards Malaysia, Ministry of International Trade and Industry (2018 -2020); Commissioner, National Water Services Commission (SPAN) (2007 – 2017); President, Federation of Malaysian Consumers Association (2004 – Present); Independent Director, Ombudsman For Financial Services (Previously known as Financial Mediation Bureau) (2004 – August 2020); Member, Institute of Integrity Malaysia (2004 – Present), Chief Executive Officer, Education and Research Association for Consumers (1997 – Present) and a member of Institute of Corporate Directors Malaysia (ICDM) (2021- Present).
In the international field, he was a Council Member, Consumers International, London from 2008 to 2019 before he was elected the President of the Consumers International, London (2019 – 2023), and Chairperson, Asian Partnership for Development of Human Resources in Rural Asia, Philippines (2006 – 2010). He has also held various advisory roles, both presently and in the past, on several Government and Independent Boards at national and international levels.