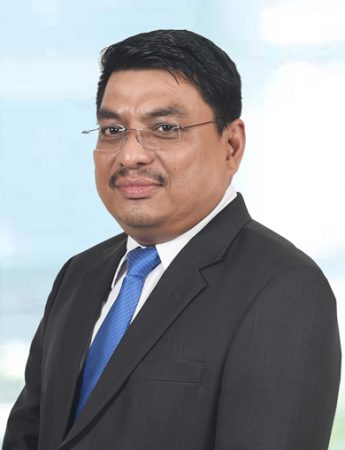 TUAN HAJI NOOR FAIZ HASSAN
Independent Non-Executive Director
Aged 53, Male, Malaysian
Tuan Haji Noor Faiz Hassan was appointed to the Board of Puncak Niaga on 1 October 2020 as an Independent Non-Executive Director and a member of the Company's Audit Committee, Nomination Committee, Remuneration Committee and Compliance, Internal Control and Risk Policy Committee.
Tuan Haji Noor Faiz graduated with a Bachelor of Accounting (Honours) Degree from University Utara Malaysia in 1995 and is a member of the Malaysian Institute of Accountants.
He started his career with KB Wong & Co in 1995 as an Audit Senior and is presently an Audit Manager in KB Wong & Co. He has more than 26 years' experience in corporate audit and taxation.
Tuan Haji Noor Faiz is the Chairman of Board of Visitors for Bagan Specialist Centre in Butterworth, a member of the National Autism Society of Malaysia ("NASOM") and Institute of Corporate Directors Malaysia (ICDM).
Tuan Haji Noor Faiz was previously the Deputy Chairperson for Pertubuhan Amal dan Kebajikan, Kepala Batas.