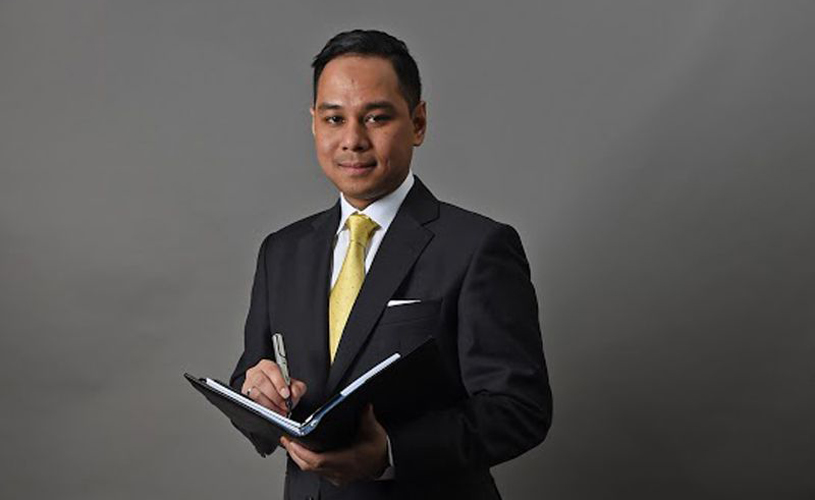 ENCIK AZLAN SHAH TAN SRI ROZALI
Managing Director
Encik Azlan Shah Tan Sri Rozali was appointed as Managing Director of the company on 28 February 2021. He was previously the Alternate Director to YBhg Tan Sri Rozali bin Ismail, the Executive Chairman of the company since 18 July 2018. He sits on the Board of most of the subsidiary companies of Puncak Niaga Group. He was appointed as the Managing Director of TRIplc Berhad since 15 October 2019 prior to his appointment as MD of Puncak Niaga.
Encik Azlan Shah completed his University Foundation Programme in Business Administration from London School of Commerce in 2004. He graduated with a Bachelor of Arts Degree in Business Studies and Marketing from the Middlesex University, London, United Kingdom in 2009. He completed the "Program For Leadership Development (PLD)" at Harvard Business School in February 2017. He is a member of the Executive Committees of Puncak Niaga and Puncak Niaga Construction Sdn Bhd. He was re-designated from General Manager, Business Development Division to Executive Director, Business Development Division of the Company on 1 January 2019.
Prior to his appointment as the Alternate Director to the Executive Chairman, he was the Acting Managing Director of Puncak Niaga and Acting Chief Executive Officer of Puncak Niaga's Oil & Gas Division for the period from 3 August 2016 to 18 July 2018. Before that, he was the Head of Information Technology overseeing the overall of the Information Technology Department of Puncak Niaga Group.
In 2010, Encik Azlan Shah joined SYABAS as an Executive and gained exposures and experiences in the area of human resources & administration, finance & accounts and operations in SYABAS.
In 2016, Encik Azlan Shah received the title of 'Captain', Rejimen Pakar Pengendalian Air ke-60 RAJD (Askar Wataniah). He is a member of Institute of Corporate Directors Malaysia (ICDM).
Encik Azlan Shah is a shareholder of Puncak Niaga. He is the eldest son of YBhg Tan Sri Rozali Ismail, the Executive Chairman and major shareholder of Puncak Niaga.