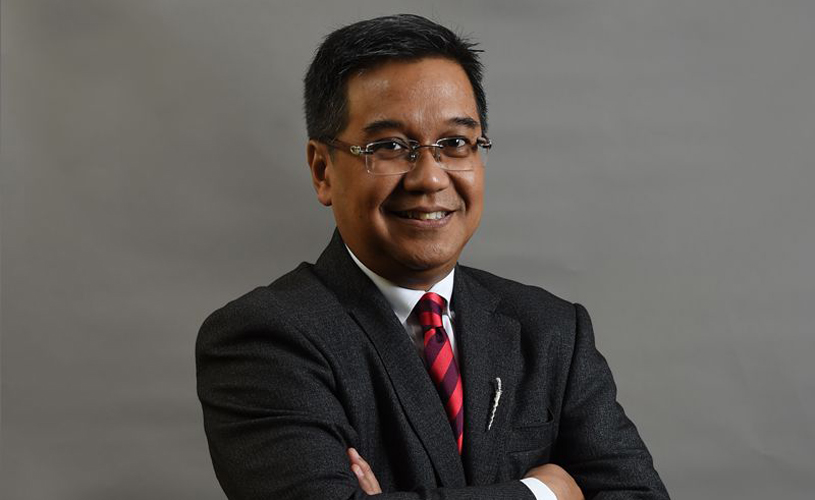 YBHG PROFESSOR DATO' DR. MOHD ZAINUL FITHRI DATO OTHMAN
Executive Director
Public Relations & Business Development Division
YBhg. Prof. Dato' Dr. Mohd Zainul Fithri Bin Dato' Othman was appointed as the Executive Director, Strategic Resource and Public Relations Division ("SR&PRD") of PNSB on 4 March 2014. He is currently the Executive Director of Public Relations & Business Development Division ("PR&BDD") of Puncak Niaga.
His passion in the field of education was evident since the early days of his career. YBhg. Prof Dato' Dr Mohd Zainul Fithri started his profession as a lecturer at Universiti Sains Malaysia in 1994 and six years after, he as attached to the Unitek College Malaysia as the President/CEO. He then served as the Director of Management Studies of the World Enterprise Institute at the International Medical University ("IMU") in 2000. In the same year, he was attached to Institut Kajian Pembangunan Bangsa as the CEO and as an Associate Professor of the Faculty of Humanities and Social Sciences, Universiti Tun Abdul Razak. He was the Chairman of the International Society of Business Administration Center Malaysia, and was also the Political Secretary to the Minister in the Prime Minister's Department, YAB Dato' Seri Dr Ahmah Zahid Hamidi from 2008 until 2009.
YBhg Prof. Dato' Dr. Mohd Zainul Fithri held various prominent positions in the Management & Science University ("MSU") and has served at the institution for a considerable number of years. During his stint, he was appointed as the Vice President/ Deputy Vice Chancellor of Industrial Linkages & Students Career Development in 2003, a position he held before he moved to PNSB. He was also appointed as the Dean at Centre of Flexible Learning abd simultaneously, a Director of Akademi Kaunseling Komuniti Malaysia ("AKKMA") in 2006. He was then seconded to the Prime Minister's Department for a year during his position as a Professor in Policy and Leadership Studies in 2003 until 2008.
YBhg Prof. Dato' Dr. Mohd Zainul Fithri holds a Bachelor of Science in Political Science and International Relations from Oregon State University, Corvallis, United States in 1988 and a Master of Arts ("MA") in International Relations (Security and International Political Economy) from the University of Hull, United Kingdom in 1990. He also holds a Doctor of Philosophy in Global Political Economy from the University of Sheffield, United Kingdom since 1994.