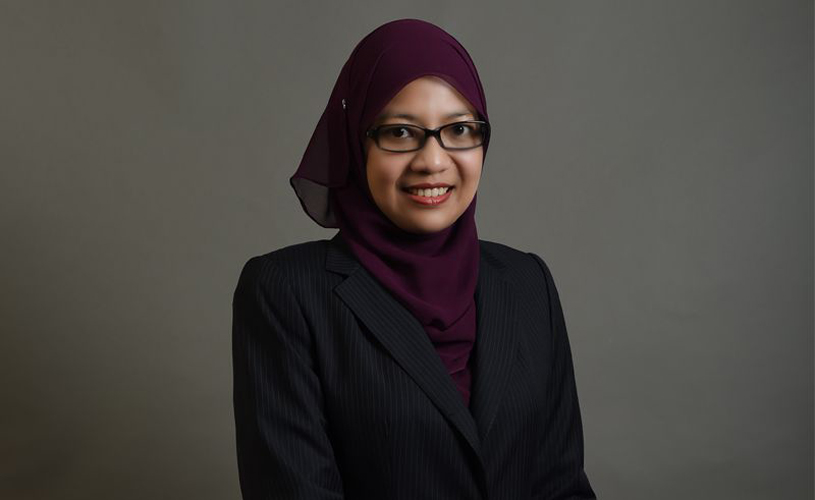 PUAN FARIDATULZAKIAH MOHD BAKHRY
Executive Director
Human Resources & Administration Division
Puan Faridatulzakiah holds a Degree in Law (LLB, Hons) from the Hertfordshire University, United Kingdom.
She started her legal career at Messrs Malek & Associate in 2003, handling civil and criminal cases. In 2006, she served as Legal Officer in Great Eastern Life Assurance (Malaysia) Berhad where she was exposed to Human Resources and Industrial Relations matter.
She then joined SYABAS in 2008 as Assistant Manager, Legal Department and subsequently was promoted to Manager of Industrial Relations a year later before being promoted as Senior Manager in 2010. She continued leading the department until she joined PNSB in 2012 as Assistant General Manager of the Human Resources & Administration Division, overseeing the full spectrum of Human Resources Management.
On 1st February 2013, Puan Faridatulzakiah assumed the position of Executive Director, Human Resources & Administration Division of Puncak Niaga Management Services Sdn Bhd. She is responsible for overseeing the overall administration of Puncak Niaga Group of Companies comprising Human Resources Management, Administration, Security and Staff Associations. She is the President of Puncak Niaga Group's Staff Welfare Association ("PEKA") which is a key platform of welfare, team building and engagement activities between Puncak Niaga Group's employees. Puan Faridatulzakiah is a member of Puncak Niaga's EXCO and hold directorships in most of Puncak Niaga Holdings Berhad's subsidiaries.