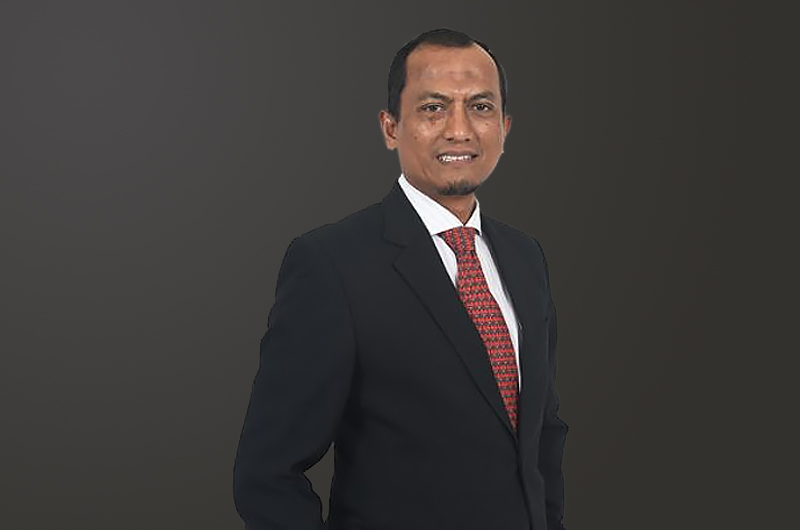 ENCIK TAUFIK AFENDY OTHMAN
Managing Director
TRIplc Berhad
En. Taufik Afendy Othman, aged 54, joined TRIplc Group on 1 October 2017. He graduated with a Bachelor's Degree in Chemical Engineering in 1992 from Universiti Teknologi Malaysia (UTM) and has a Master's Degree in Industrial Safety Management from Universiti Kebangsaan Malaysia (UKM) in 2000.
He is a certified Safety and Health Officer, Lead Assessor for QMS (ISO 9002), SMS (OHSAS 18001), EMS (ISO 14001), Facilities Management Manager (FM) with CIDB and a Facility Management Specialist (Healthcare Services) with OTHM, UK.
Upon his graduation in 1992, he joined Malaysian Sheet Glass (M) Sdn Bhd as a Production Engineer, then with H&R Johnson (M) Sdn Bhd as an Engineer and Puncak Niaga (M) Sdn Bhd where he was the Health, Safety and Quality Management Manager until the year 2005. He subsequently joined SYABAS until 2013 holding the General Manager position in the Administration Department. In the same year, he joined Arena Terbaik Sdn Bhd as the Managing Director for four years until September 2017.
He then joined TRIplc Group in October 2017 and has been the Senior General Manager, Facility Management Services Z1P2 since December 2019. He was appointed as TRIplc Berhad's Acting Managing Director on 1 January 2023 and has been confirmed in his position as Managing Director on 15 April 2023. He has an accumulated experience of 31 years in the areas of Engineering, Quality, Safety, and Environment, and Facilities Management.